Good morning!
I've got a fun blog post for you today. 🙂
Living in the Pacific Northwest, I frequently encounter references to "Big Foot" (also known as Sasquatch). After all, we're living in his habitat.
A few examples– The Sugar Shack Bakery in Reedsport sells a "Big Foot" donut. It's a maple bar with a big foot painted on it with white frosting– and my niece's favorite! There's also a local company named "BigFoot Beverages." and it's pretty common to spot "Big Foot" themed art work or bumper stickers while driving around.
My favorite: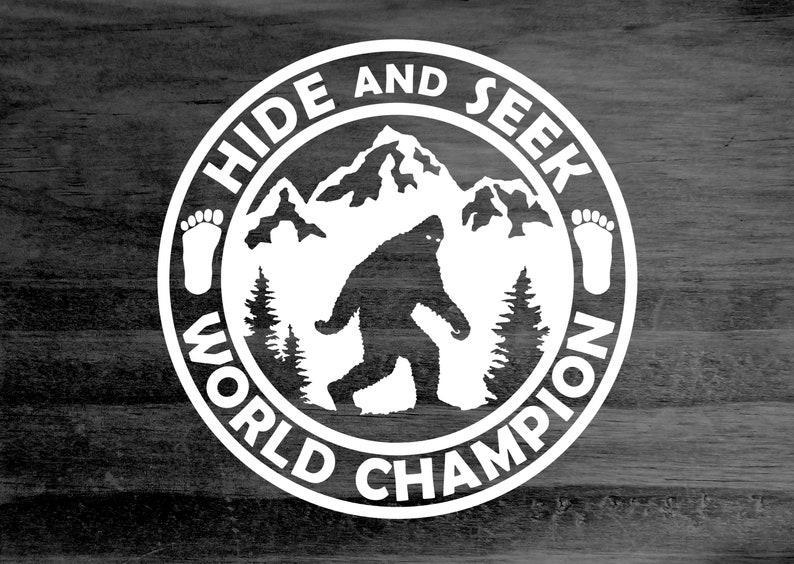 Decal for Sale on Etsy from Snappy Turtle Decals
When I worked at the Coos History Museum, it was still located in Simpson Park which shared a parking lot with the North Bend Visitor Center. I lost count of the number of times that people came in asking for a map of local Big Foot sightings.
Periodically, Geocaching HQ has programs where geocachers can collect souvenirs. In 2018, they had a program called "Hidden Creatures." 
Naturally, Big Foot was one of the mythical creatures that we could find, and he was featured in some of the promotional materials. We attended a local event when the program launched where each of us signed a "Big Foot Crossing" sign. The event hosts hung the sign up near a new geocache that they hid a short while after our gathering.
As you can see, we have a lot of fun with Big Foot and all of the above are great. But, recently, I found my favorite yet…
Appropriately, a friend and I were out searching for geocaches when we discovered a Big Foot couple!
The metal sculptures are on display in front of the North Bend Powersports store. I reached out to the owners to try to find out more about the sculptures and the artist that made them. Unfortunately, all they knew was that the store owners purchased the statues from the Baja Imports store in Bandon, Oregon. I tried reaching out to the store, but I didn't receive a response.
While I wish that I knew more about who built them, the statues are still awesome! More pictures below:
How about you? Have you ever found Big Foot (in any form)?
Happy summer everyone!
~ H. S. Contino